The company POLYRESINE specialized in chocking, anchoring and injection solutions is concluding a framework contract with one of the European leaders on PVC market.
The know-how of POLYRESINE, justified by 40 years-experiences, has permitted over the past few years to carry out nearly 10 works on the KEM ONE sites, Lavera and Fos-sur-Mer, both are specialized in CVM production which is used to produce PVC afterward.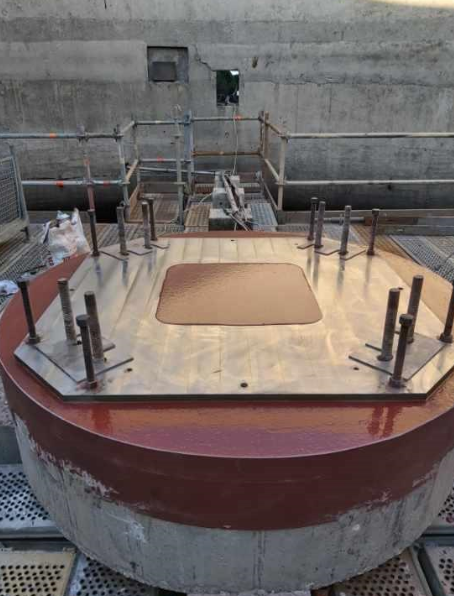 Those site of chlorochimical production are installed on several hectares and need a specific maintenance for all the equipments. Compressors, pumps or engines are subjected to several strengths (such as vibrations) which are, most of them, transferred to their support. Those, often, in concrete material, degrade over time and lead to unplanned production stops. In order to prevent this kind of situation, POLYRESINE proposes solutions based on synthetic resins (the most known is Chockfast® with great mechanical properties) allowing perfect alignment and rotating equipment chocking for upcoming decades.
Works on KEM ONE sites can be new equipment installation or reparation as it's the case for the chocking of air cooling corner on site of Lavera, done with Chockfast® Red (picture).
Consequently, the conclusion of this frame-work contract between these two parties will facilitate the various works of POLYRESINE and the proposal of solutions to different KEM ONE sites for upcoming years.